December 2019 Promotions
This month at Pyara, we have products and services for your holiday needs! With a variety of gift sets, and customized treatments, you have many options to make this season special!
DAVINES GIFT SETS:
Caring Moments - Minu Shampoo, Minu Conditioner, OI All in One Milk
Original Value: $97   Your Price: $62
Creative Expressions - LOVE Smooth Shampoo, LOVE Smooth Conditioner, OI Milk
Original Value: $97   Your Price: $62
Plentiful Food - NOUNOU Shampoo, NOUNOU Conditioner, Liquid Spell
Original Value: $107  Your Price: $74
Togetherness and Connection - LOVE Curl Shampoo, LOVE Curl Conditioner, More Inside Curl Building Serum
Original Value: $89   Your Price: $62
Declarations of Love - OI Shampoo, OI Conditioner, OI Oil             
Original Value: $119  Your Price: $79
CIRCADIA GIFT SETS:
All Is Calm: Aloe and Calendula Calming Mist, Chrono-Calm Serum, Calm CBD Cream
Sleigh All Day: Micro-Exfoliating Honey Cleanser, Blueberry and White Tea Hydrating Mist, Vitamin C Reversal Serum
Well CBD Holiday Duo: Marshmallow Whip Hydrating Mask with CBD, WELL Bath Soak, Circadia Mask Brush 
YOUNGBLOOD MINERAL MAKEUP GIFT SETS:
Lip Trio Clutch: Mineral Matte Lipstick, Matte Lip Crayon, Lip Liner Pencil
Lip Kip: Matte Lip Crayon, Lip Liner Pencil
Holiday Treats Set: Pressed Mineral Eyeshadow, Lip gloss, Light Reflecting Highlighter
Jet Set Brush Set: Powder Brush, Cheek Brush, Blending Brush, Shader Brush, Perfecting Brush, Makeup Pouch
CIRCADIA LIP AND EYE TREATMENTS:
Try the Circadia Lip and Eye treatments during the month of December for $15! Add these on to a facial, and add moisture to your lips, or brightness to your eyes this holiday season!
---
Introducing our new Voesh deluxe pedicures!

Get more out of your pedicures this winter, with the addition of Voesh to our services. Enjoy a sugar scrub, mud masque, and massage butter in our focus pedicure, or upgrade to our ultimate pedicure with the addition of a sea salt soak, and calllus remover gel! 
Add on GLIMMER or BUBBLY to your pedicures!
GLIMMER: Sea Salt Soak, Sugar Scrub, Mud Masque, Cooling Gel Mask, and Massage Butter 
BUBBLY: Bubbly Soak, Sugar Scrub, Bubbly Mud, and Massage Butter
PLUS, new collagen socks and gloves with collagen and argan oil for ultimate moisture and healing properties! 
---
Get soft, moisturized lips this winter with Sara Happ lip products!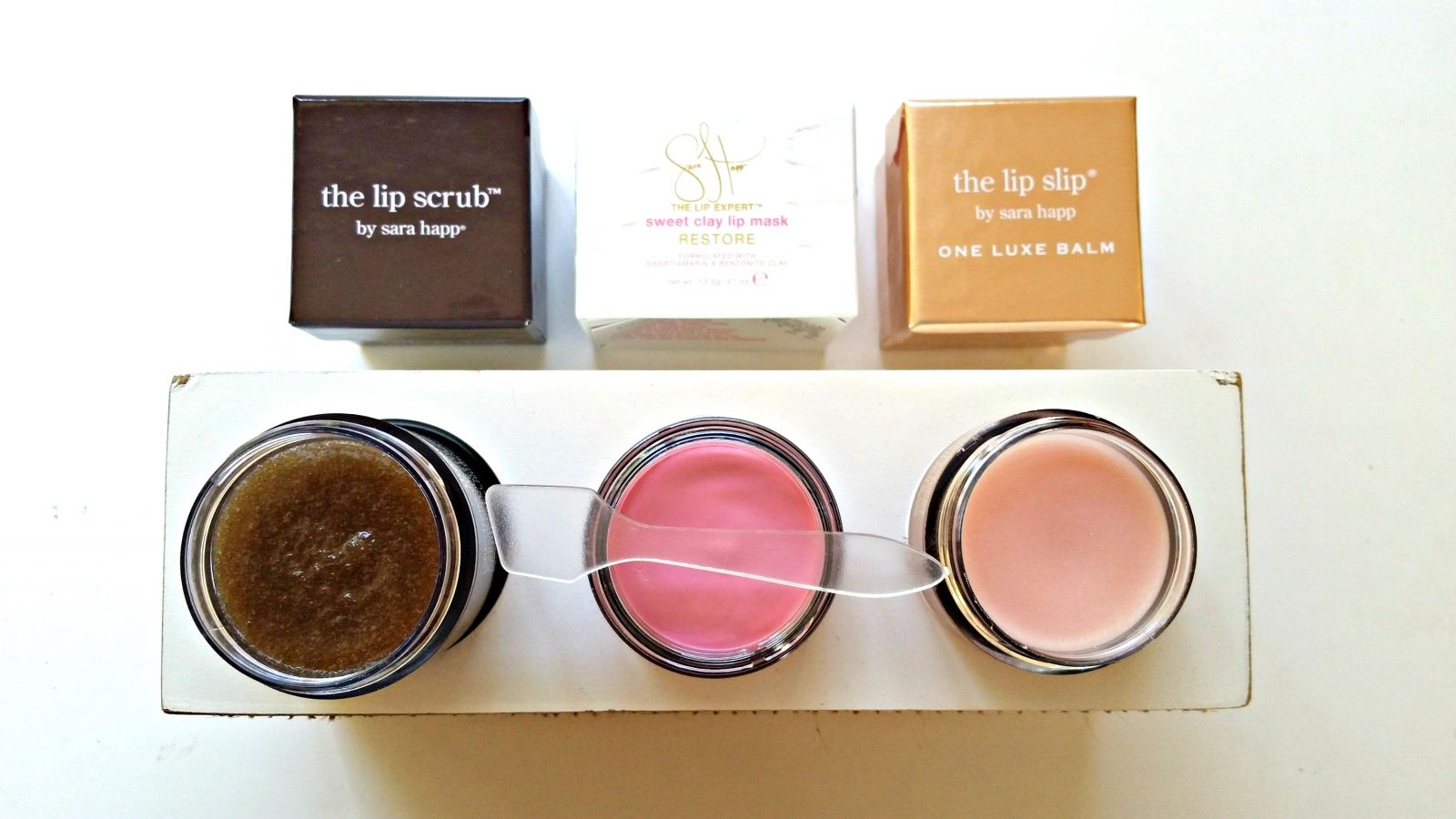 At Sara Happ, they have taken out dehydrating ingredients found in most products and replaced them with polymers and essential oils that truly hydrate! Try one of our lip scrubs, or the clay mask to get the perfect moisture you need!
---
Try our new Ethica Ageless Products

Ageless Shampoo and Conditioner allow your hair to age while maintaining its health and integrity. By accelerating speed of growth, reducing shedding, improving volume and shine, and balancing PH and moisture levels - Ethica maximizes potential of any hair type. 
Their water-based topical for corrective and ageless can be used for both men and women, and not only accelerates the speed of hair growth, but promotes healthy hair growth in problematic areas. Ask a member of our team to try it at your next visit!
---
COMING SOON TO PYARA!
NATUROPATHICA Skin and Body Care

Inspired by their background in herbalism, Naturopathica believes in the healing power of plants and are committed to clean, sustainable ingredients. They take a holistic approach to health and beauty, seeking the source of an imbalance rather than the symptom to provide true and lasting results. Visit their website for more information on these amazing products that will be on our shelves soon!
YOUNGBLOOD MINERAL MAKEUP

Youngblood is known for their variety of complexion colors, and amazing lip products. Cruelty free, and naturally derived, YoungBlood falls in line with what we believe at Pyara! We are excited to soon provide finishing touches and makeup applications with such a variety of makeup. Check out their products online or ask a member of our team!
---
With the success of our new product lines, we will no longer be carrying Aveda at Pyara - enjoy 40% off all Aveda products while supplies last and 40% off the following products*:

*Foreo - Luna Fofo
*Grande Lash Products
*Hydrafacial HomeCare
*Clarisonic
*Stacked Skin Care
*Color WOW Root Cover Powder 
*If you have any questions, please see a member of our team. We can no longer accept Pure Privilege gift certificates or apply Pure Privilege points at this time. Discount available while supplies last.