March 2018 Promotions
We're making March the month of HARMONY for your Hair, Skin and Body! Join us this March for a service paired with our NEW Pure Nourish-Mint Lipsticks.  These amazing new Lipsticks are 95% Naturally Derived and Nourish while they color!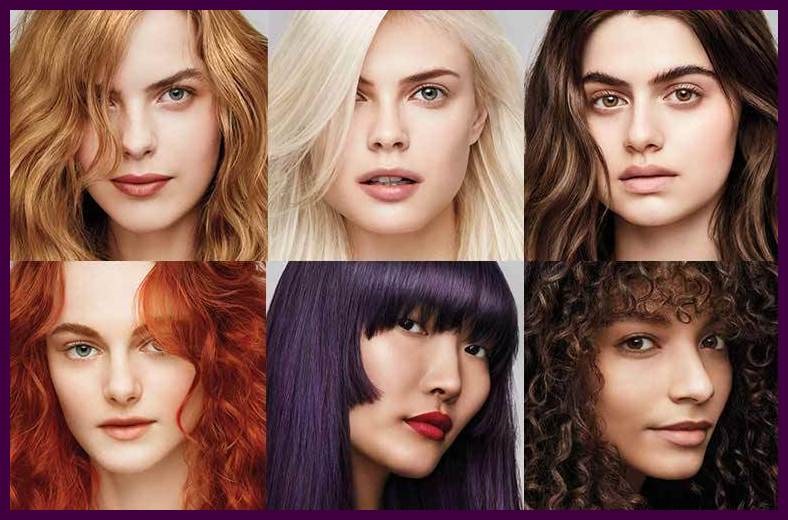 GLOSS and SHINE
Customized hair color gloss, custom botanical hair spa treatment, blow dry and Aveda Lip Treatment OR Color-Matched Lipstick Application
Junior Stylist = $60* ($75 value)
Senior Stylist = $80* ($100 value)
Master Stylist = $104* ($130 value)
*pricing may vary based on hair length and texture, if extra product is needed there will be an additional charge.  Your service provider will cover this during your consultation.
BALANCED SKIN and SHINE
Our 90-minute customized Tulasara Facial Treatment that includes our exclusive Aveda Perfecting Plant Peel and Aveda Lip Treatment OR Color-Matched Lipstick Application
Esthetician = $148 ($185 Value)
Master Esthetician = $160 ($200 Value)
WELLNESS and SHINE
A 60-Minute custom Aveda Aroma Massage using the best combination of products, personalized aroma, select massage techniques, and an Aveda Lip Treatment OR Color-Matched Lipstick Application.
$85 ($105 Value)
---
Did you know that approximately 30 million women in the US experience thinning or fine hair resulting from diet, heredity, medication, health issues or simply the aging process?  There are several ways we can help you and one of those is with our VOMOR Hair Extensions!

EXCLUSIVE VOMOR Hair Extension Event
with Jason Snyder Director of VOMOR Education
Wednesday, March 7, 2018
2:00 pm-8:00 pm
During this private event, we will be waving the service charge (normally $95) and you only pay for the VOMOR Extensions!
This is a rare and exclusive opportunity that you MUST take advantage of NOW to truly experience not just Jason's passion but also his endless knowledge of VOMOR.
Call us to get your appointment reserved before they are all gone!  781-270-9200
Our VOMOR Extensions are currently offered and in stock in these sizes:
12? VOMOR Extensions at $179 per box
16? VOMOR Extensions at $205 per box
*Cannot be combined with any other offers or discounts.  This is an extremely limited offer and will be booked on a first come, first serve basis from our in-stock inventory.  Excludes special order sizes and colors.  Subject to availability and restrictions may apply.  Taxes are not included in the prices listed.  Offer is only valid at Pyara Spa and Salon locations.
---
AVEDA PURE PRIVILEGE DOUBLE POINTS WEEKEND
March 1st-4th, 2018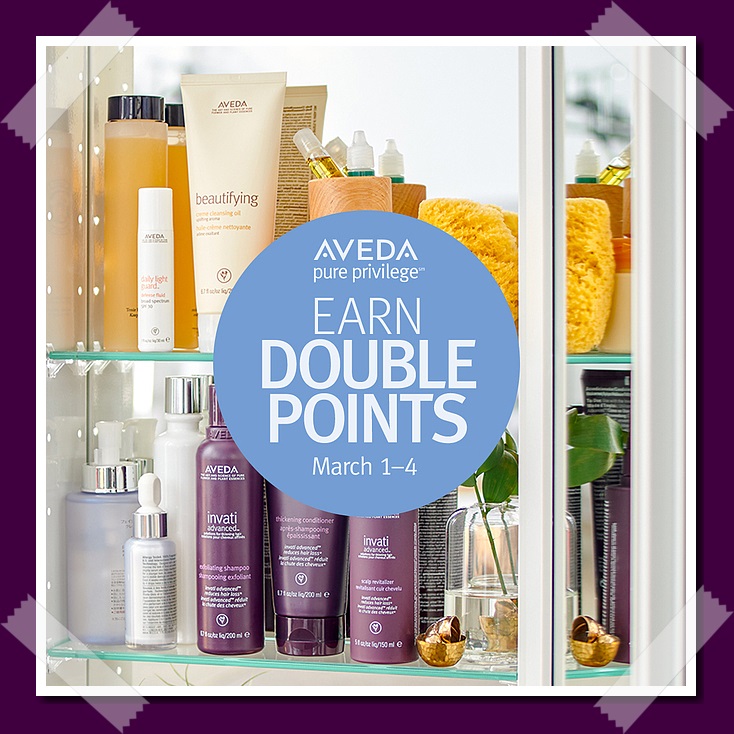 Members earn DOUBLE POINTS and new members earn TRIPLE POINTS when you purchase any Aveda Products March 1st-4th, 2018.
It is so easy! Just purchase the Aveda products you LOVE and earn points with your Pure Privilege account number.
---
AVEDA PURE PRIVILEGE BONUS OFFER
March 5th-March 31st, 2018
PURCHASE ANY 2 FULL-SIZE STYLING PRODUCTS
EARN 500 BONUS POINTS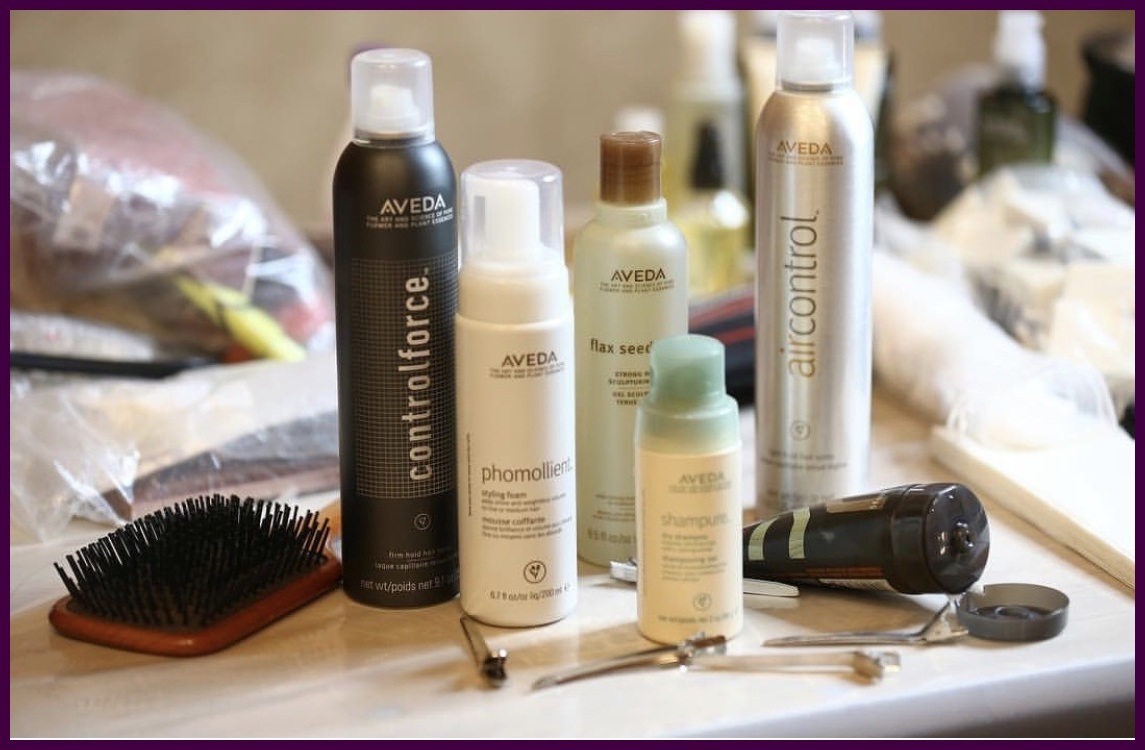 ---
JOIN US TO PROTECT WATER ONE PIZZA AT A TIME!

Pyara Spa and Salon Benefit night at Bedford's Flatbread Co.
To Raise Money for The Clean Water Fund!
Flatbread Co. is generously donating a portion of
every large & small pizza sold on this evening.
TUESDAY, APRIL 17, 2018
5:00 PM-9:00 PM
FLATBREAD CO.
213 Burlington Road, Bedford, MA
Don't have time to come out and join us?
Flatbread will also donate proceeds from take-out orders too.
Call them directly at 781-275-8200 for take-out.
Please share this with your friends and family, it is open to everyone!
---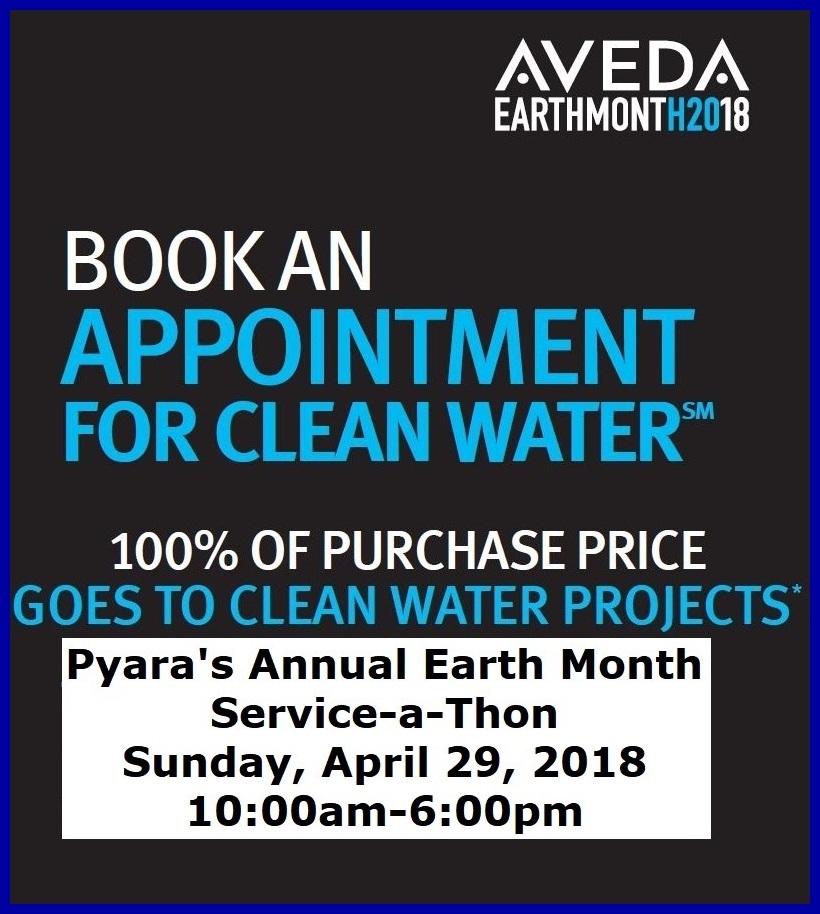 There is limited availability so be sure to reserve your appointments ASAP.  Services are special prices on this day only and all proceeds will be donated to our Aveda partner the Clean Water Fund!
Our team is dedicated and passionate about Earth Month and will be donating their time to provide the following signature Aveda services:
Haircuts Junior = $35
Haircuts Senior/Master = $50
Aveda Manicure = $18
30 Minute Tulasara Facial = $45
30 Minute Aveda Aroma Massage = $35
We will not be booking any other services on this day April 29th, 2018. The above services cannot be booked online, you need to call us directly to book these appointments. Cannot be combined with any other promotions or discounts and certain restrictions apply.  Due to the high demand, these services are offered on a first come, first serve basis.  Our 24-Hour cancellation policy applies to these services and no-shows will be charged the full price.  If you are charged for canceling with less than 24-hours' notice or not showing that money will be donated.  
---
COMING SOON:
Pyara's Prize Wheel: Donate $10 or more and spin our exclusive prize wheel to win!
BAKE SALE March 23-25, 2018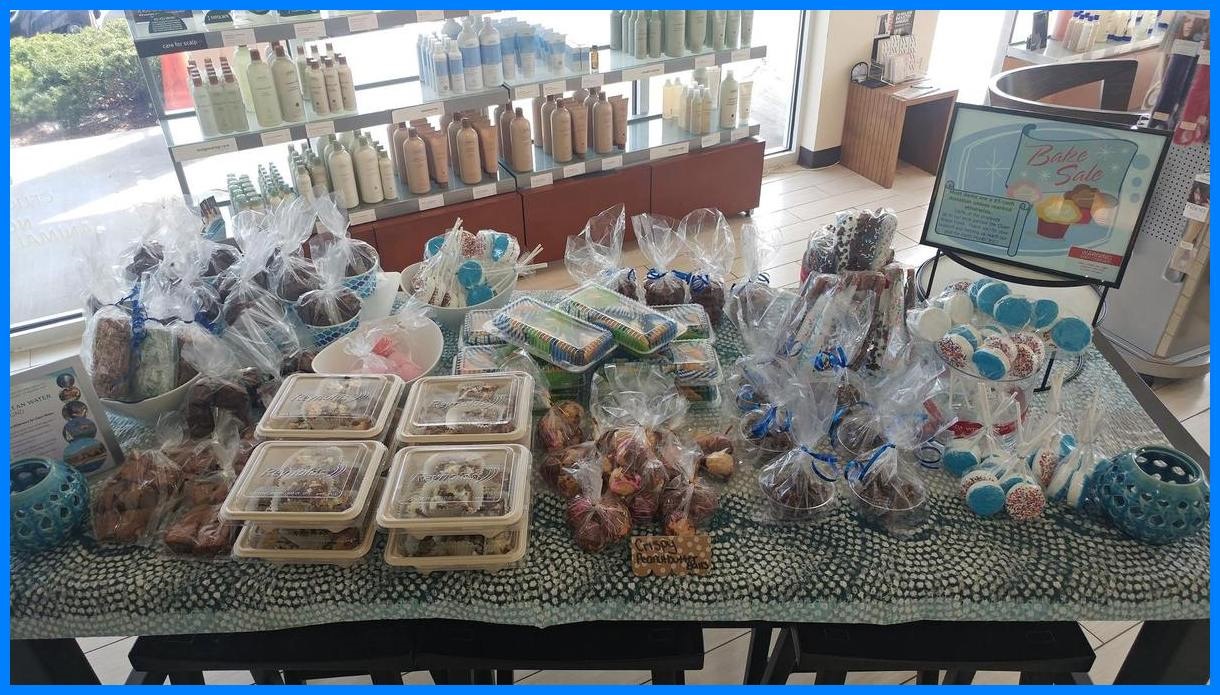 GIFT BASKET RAFFLE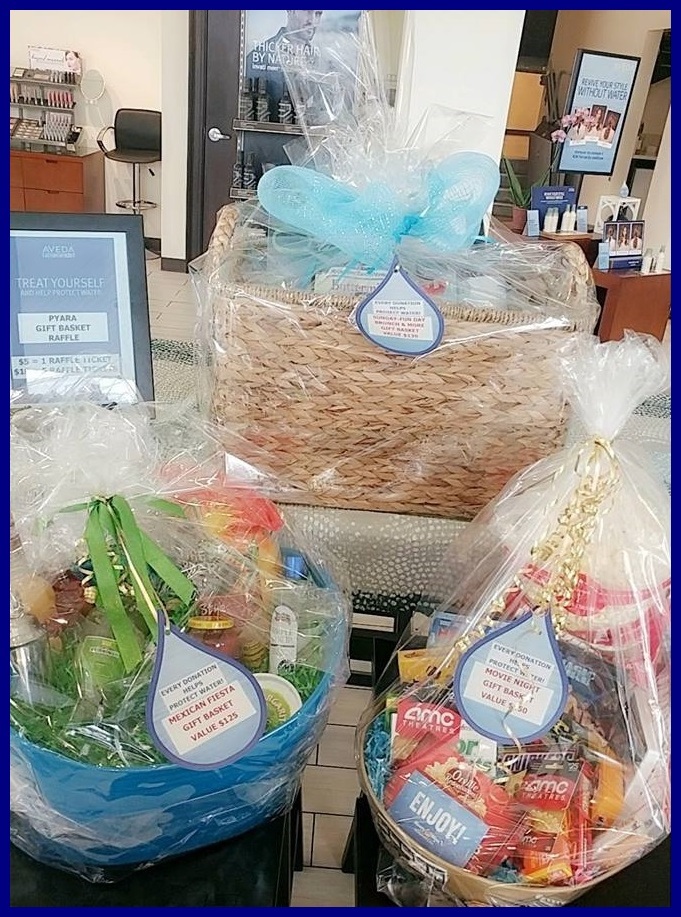 And more…..