September 2017 Promotions

High performance products
Expertly crafted aromas
Formulated with pure flower and plant essences
Each of the Aveda Top-Rated products has a rating of 4.6 stars or higher
 September 21-25, 2017
Purchase 1 Full-Size Top-Rated Product and receive your choice of 1 free* trail size product valued at $9.00
Purchase 2 Full-Size Top-Rated Product and receive your choice of 2 free* trail size product total value of $18.00
Smooth Infusion Style-Prep Smoother – 25ml
Damage Remedy Daily Hair Repair – 25ml
Thickening Tonic – 40ml
Aveda Top-Rated qualifying products are:
Thickening Tonic
Air Control
Smooth Infusion Style-Prep Smoother
Be Curly Curl Enhancer

Phomollient Styling Foam
Damage Remedy Daily Hair Repair
Hand Relief Moisturizing Crème
Shampure Composition Oil

*while supplies last. 
---
PYARA BURLINGTON NOW OFFERS NATURAL WELLNESS IN 3 MINUTES WITH OUR WHOLE-BODY CRYOTHERAPY
Our PRESALE continues until October 1, 2017!  Join our monthly Cryotherapy membership for $400 a month (savings of $50 a month).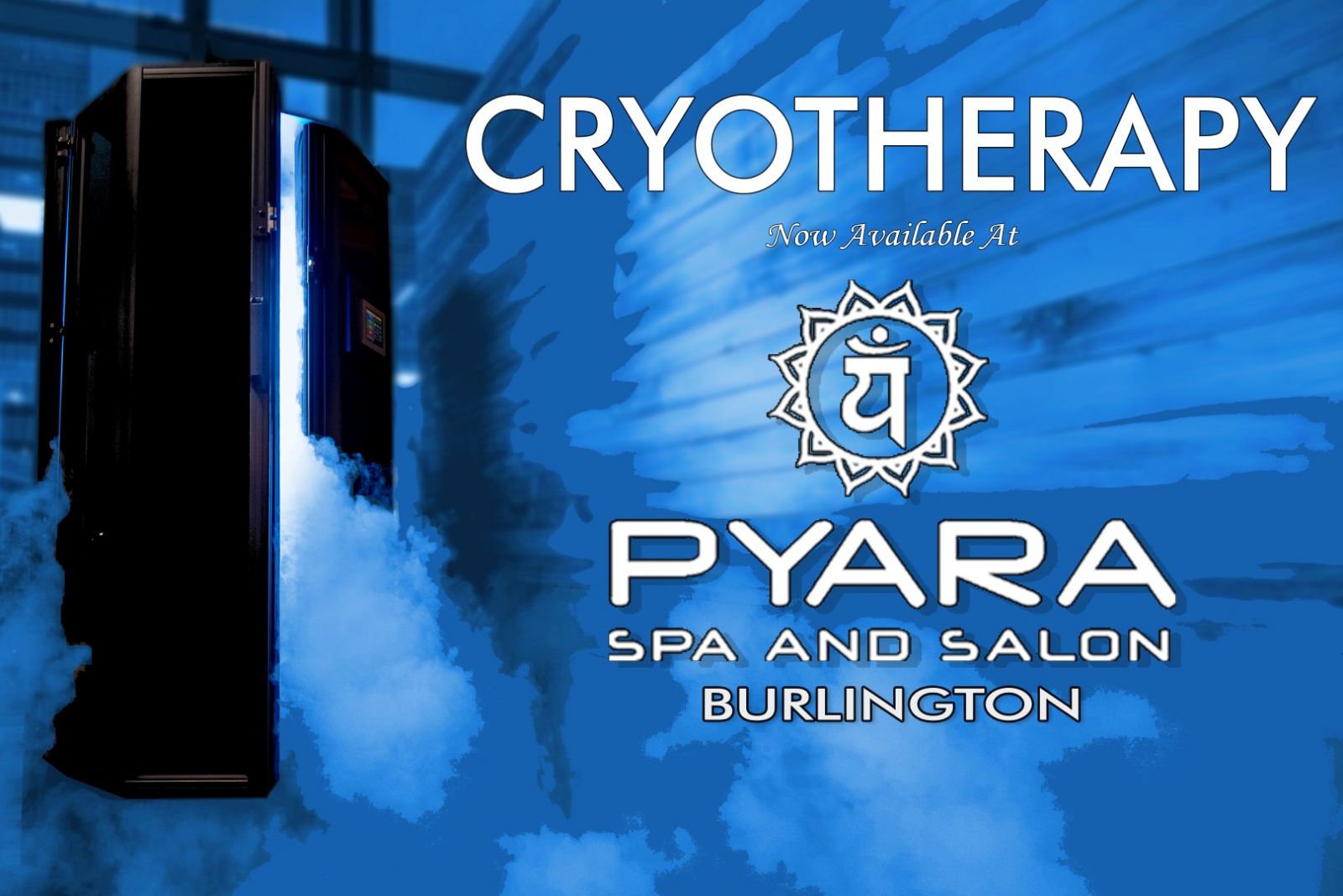 Why Cryotherapy?
Numerous studies have confirmed the benefits of whole body cryotherapy. Cryotherapy has become the go-to method for recovery from sports injuries, chronic pain, and inflammation. And it's not only for pain; it's a holistic approach to health and wellness with numerous other positive effects on the body including, collagen production in the skin, an increase in energy, and boosting the metabolism.
ATHLETIC & SPORTS BENEFITS
SKIN & BEAUTY BENEFITS
HEALTH & WELLNESS
The feedback from guests that have tried it has been that they all love it, many have returned or purchased a monthly membership!
PRICING:
$45 First Visit
$75 Single Visit
$170 Package of 3 Visits (Savings of $55)
$250 Package of 5 Visits (Savings of $125)
$450 Monthly Membership (pricing as of October 1, 2017 & includes 1 session be a day)
Call, book online or stop by for your 3 Minutes of wellness in our Cryosauna!   781-270-9200
---
Aveda Pure Privilege Members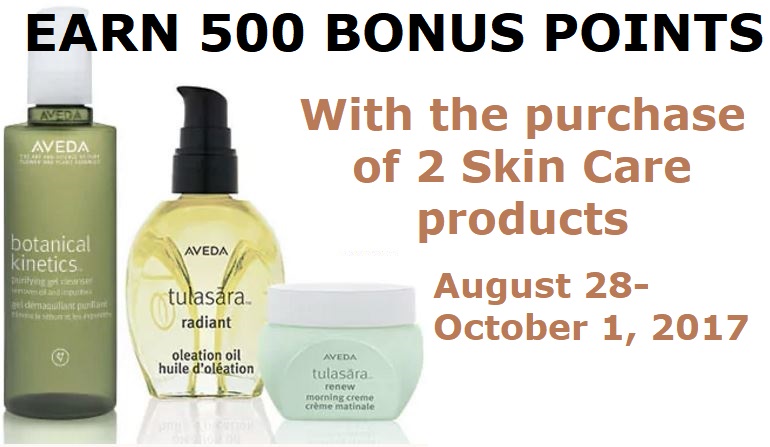 Offer valid on skin purchase only.  Limit one per a member and cannot be transferable.  Offer valid from August 28, 2017-October 1, 2017.  Not valid with any other bonus or double points offers.
---
Fall Clean Up on Discontinued Nail Polish and Aveda Makeup
Discontinued Nail Polish discounts are 40-50% off the regular price.
Discontinued Aveda Makeup discounts are 20% off the regular price.  
Selection and availability will vary by location.