May 2017 Promotions
STOCK UP ON YOUR FAVORITE AVEDA PRODUCTS THIS MONTH!
What better way to start off your spring than with services at Pyara Spa and Salon!  We are offering guests the opportunity to take advantage of our special promotion that will increase your level of satisfaction and allow you to duplicate and maintain your results at home.  Come in for services totaling $75 or more and receive 15% OFF* your entire AVEDA PRODUCT PURCHASE. This promotional discount will only apply to retail products purchased on the same day as your services May 1st-4th & May 15th-31st.  Stock up on your favorite products, try new ones, think gifts for Mother's Day, Teachers and more…
*This promotion is valid between May 1-4, 2017 & May 15-31, 2017.  Only Aveda retail purchases, that are made at Pyara Spa and Salon are eligible.  Guests must spend $75 or more within a single visit to take advantage of the special promotion.  The retail purchase must be made within the same visit/day services are received to be eligible.  Please note that this offer is not valid during Aveda Pure Privilege Double Points Days May 5-14, 2017.  This promotion is subject to availability and on a first come first serve basis at Pyara Spa and Salon locations, online purchases are excluded.
---
AVEDA PURE PRIVILEGE PROMOTIONS
DOUBLE POINTS MAY 5th-14th
Don't miss out on DOUBLE POINTS! Members can earn DOUBLE POINTS on any AVEDA PRODUCT purchase at Pyara Spa and Salon.  Offer may not be combined with any other rewards certificates, bonus points offers, discounts or promotions.
Not a member?  There is no better time then NOW to enroll in the Aveda Pure Privilege program.  All new members receive TRIPLE POINTS on their Aveda Product purchase when you enroll between May 5-14, 2017.
Earn 300 BONUS POINTS with the purchase of any 3 Full-Size Aveda products starting May 15th.  This offer excludes travel sizes and limit one offer per member, per a transaction and is not transferable.  300 Bonus Points offer is valid May 15-June 30, 2017.
---
HELP MOM RELAX
Mother's Day is Sunday, May 14th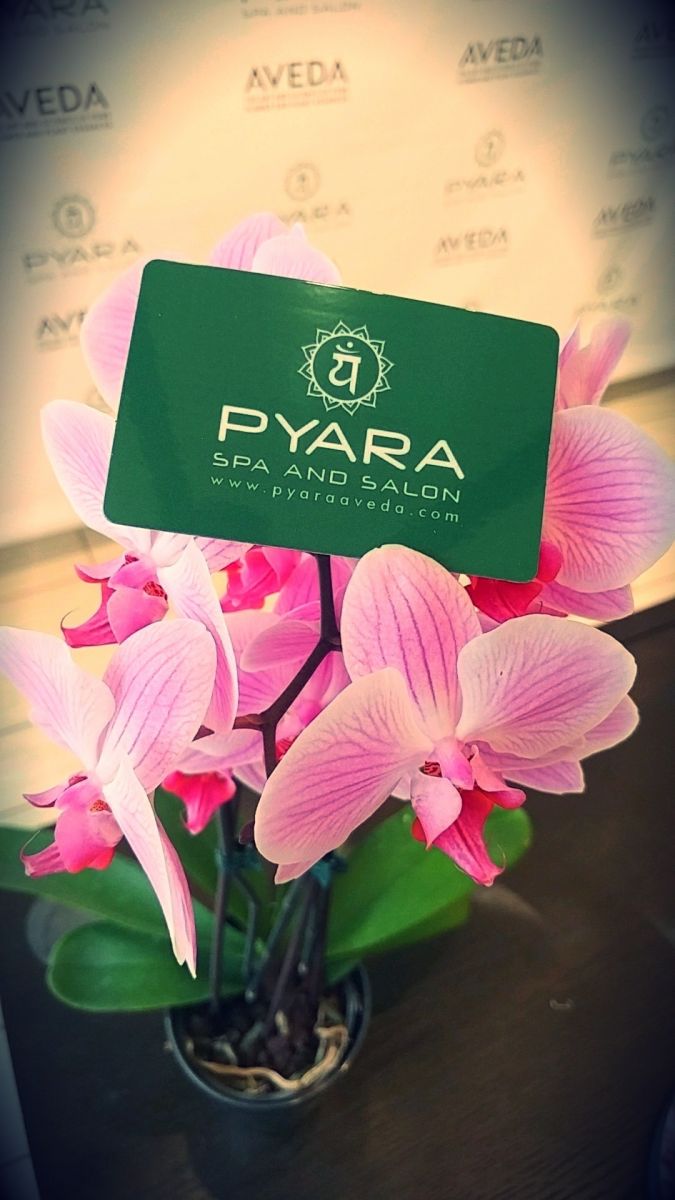 Mom's want Pyara Spa and Salon Gift Cards because it lets them shop for themselves and get the exact services & Aveda products they want!  It's a WIN, WIN for everyone.  Whether it's coming in for a new look or just to be pampered, let mom feel spoiled this Mother's Day.
Pyara Spa and Salon Gift Cards can be purchased conveniently at one of our locations or online at PYARA ONLINE GIFT CARDS
---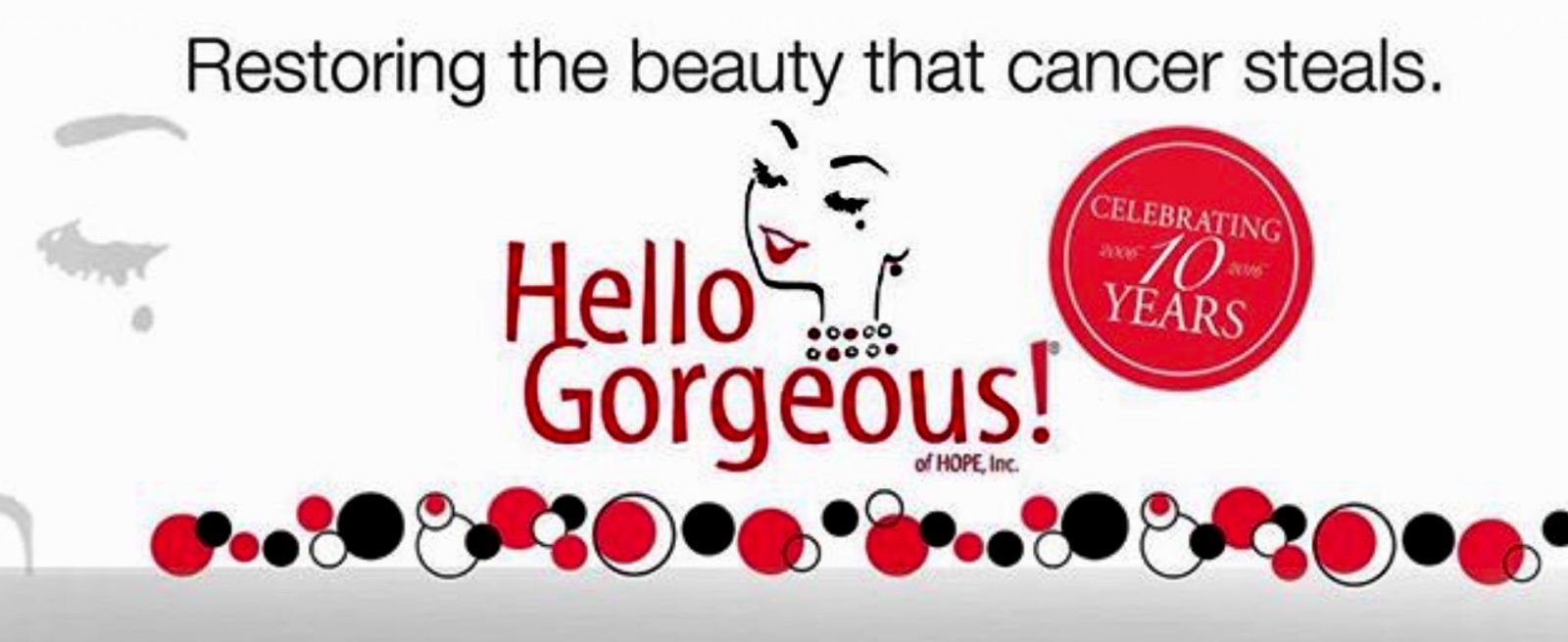 Pyara Spa and Salon would like to thank everyone that took part in our first HELLO GORGEOUS makeover.  Tuesday, April 18th, our team of certified technicians and team of support staff welcomed our first woman battling cancer that was nominated for a surprise head to toe makeover.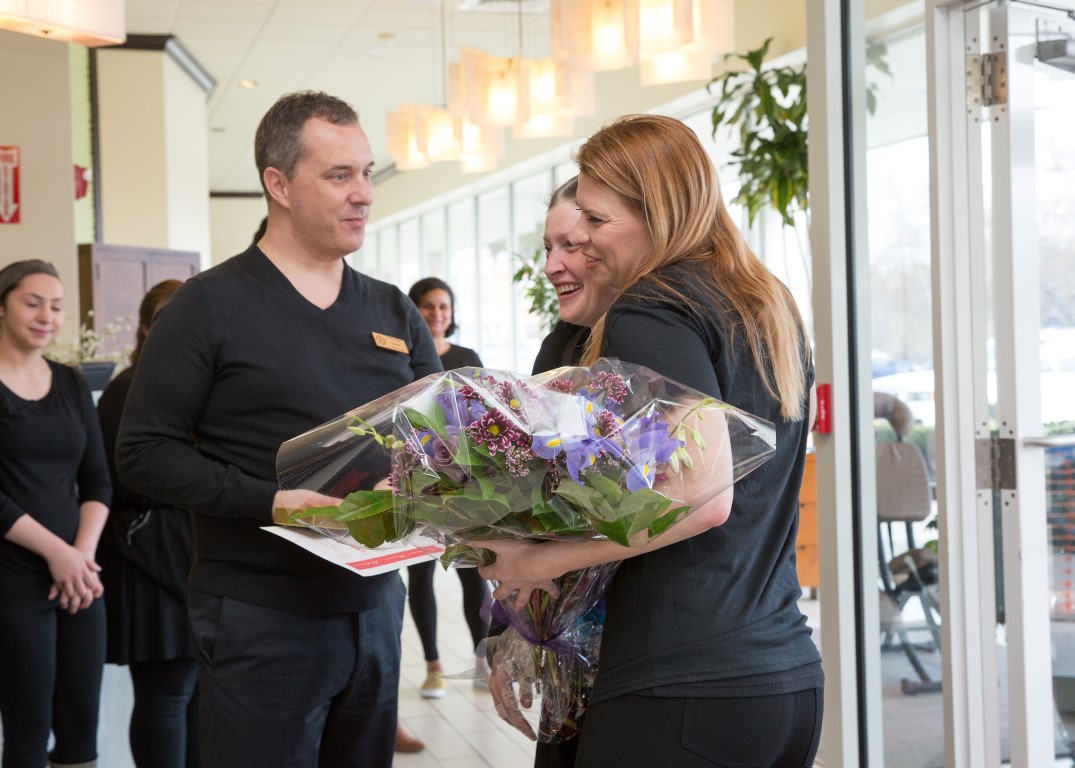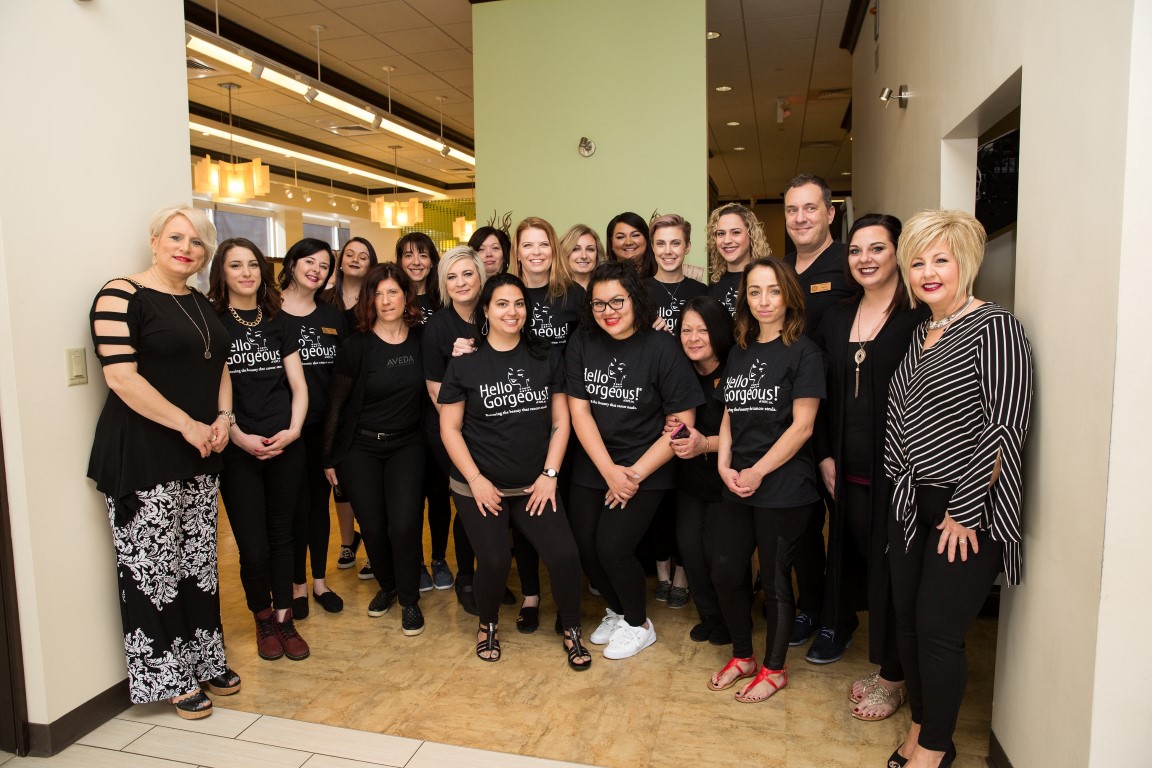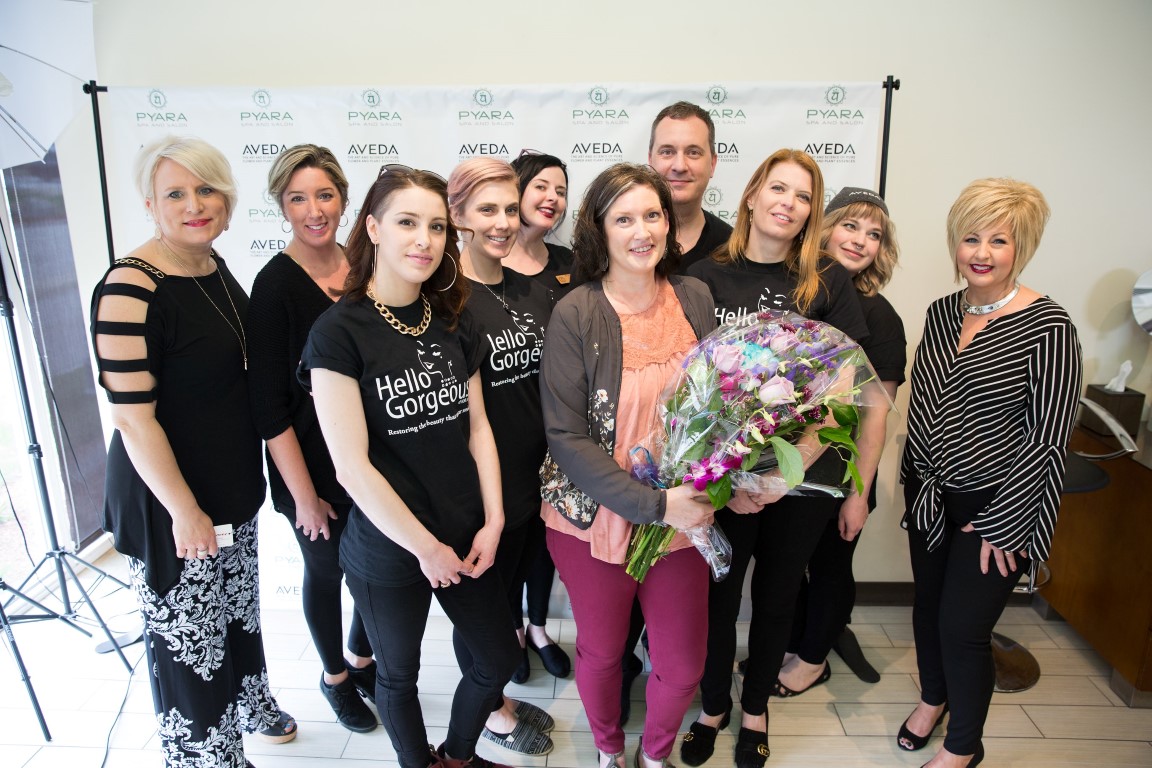 A special thank you goes out to Julene and Anne from Hello Gorgeous that spent two days with Pyara training, certifying and assisting us for this makeover.  Also to Kim Becker, founder of this amazing organization, who also took the time to FaceTime our team moments before the makeover started.  Let's not forget to thank the entire team at Pyara including our owner Christine Perkins and Aveda for donating time, services, products and much more.  Last but not least, thank our local business partners that donated all or a portion of their services/products on this special day:
We are still looking for nominations since Pyara is doing one Hello Gorgeous makeover a month.  If you know of a woman that is battling any type of cancer please follow this link to nominate her : Hello Gorgeous Nominate 
Please remember that a Hello Gorgeous makeover is always a surprise.  
---
Thank you for another successful Earth Month at Pyara Spa and Salon for the Clean Water Fund.  
We are so grateful to our community for supporting our Earth Month Fundraising during April and the month's leading up to it.  Without your help we couldn't have raised $11,700 between both locations for the Clean Water Fund.  Thank you again to all of our guests, family, and friends who made this possible.