Winner Of Northshore Magazines 2017 Bons Award For Best Day Spa – Pyara Spa & Salon!
We are happy to announce our win for Best Day Spa from The Best of North Shore Magazine 2017!
Read what they had to say below!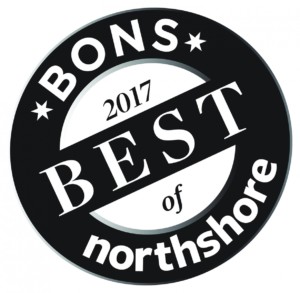 Editors' Choice
Pyara Salon and Spa
STANDOUT QUALITIES: This Aveda spa and salon not only makes its clients look and feel great but is dedicated to giving back to the community, whether it's through frequent special giveaways or to help people in need.
WHAT'S NEW: Pyara Spa and Salon recently partnered with the nonprofit Hello Gorgeous! to give surprise makeovers to women fighting cancer.
INSIDER TIP: Book a complimentary skin consultation to get one-on-one advice.